ELLE EDUCATION
ELLE Education, an exclusive opportunity to learn and develop new skills online, is committed to reinforcing ELLE's promise to empower women professionally. It has a dedicated online platform.
ELLE Education aims to create valuable academic experiences through both theoretical and practical teachings done through academic partnerships, talks from renowned industry leaders, and more. 7 new programs of  ELLE Education will be launched this year, all short programs available online focused on specific themes within the rapidly evolving Fashion & Luxury industries.
Will you be the next leader ?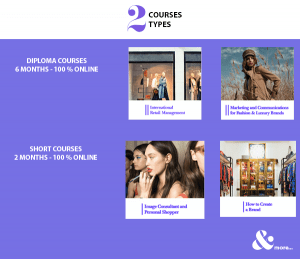 BECOME THE PROFESSIONAL YOU ASPIRE TO BE !

Since 1945 & FOREVER, ELLE decodes trends and leads women in their daily (r)evolution. From the start, ELLE has sought to inspire women to change the world, and to develop relationships with fashion, beauty and lifestyle. By doing so, we have always believed that women will enjoy the best of what life has to offer while contributing something meaningful to other, too.