The month of September hosted two important ELLE events in Taiwan : ELLE Run and ELLE Curiosity Club. Two events celebrating the 75th anniversary of the magazine.
A large communication system has been set up upstream and on site, including articles published in ELLE magazine and videos on ELLE Taiwan Youtube channel.
A quick back to the images on both events ! ✨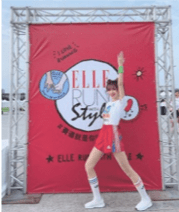 On September 12th, the ELLE Runorganized by the ELLE magazine welcomed more than 6400 runners. For the occasion, the ELLE brand collaborated with Cheers for water and Anjuna Boutan, a French and talented illustrator who designed some mantras for the ELLE 75th years anniversary.
More than 50 local celebrities participated to the event.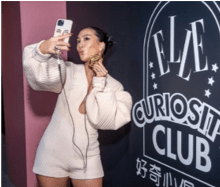 From September 18th to 20th, initiated by the ELLE magazine, the ELLE Curiosity Club took place in Taiwan, and was the opportunity to celebrate the 75th anniversary of the ELLE brand with many curiosity seminars, an editorial exhibition, a brand pop-up, an interactive display, an ELLE cafe and a food stand…
Many influencers were invited to attend the event.
Discover more photos on Instagram with hashtags #ellerunwithstyle and #ellecuriosityclub 😊