Pink October is a month dedicated to the breast cancer awareness whose symbol is a pink ribbon. If diagnosed early, the chances of healing are higher. So we need to to spread the word and to keep informing women, continuously and drastically.

Because we are stronger together, it is important to break taboos and talk about it. We would love to design a life where every woman can blossom without illness being an obstacle to her success. 🌸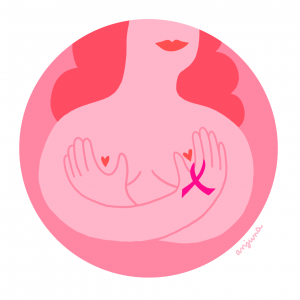 Things to know :
Mrs. Evelyn Lauder, breast cancer activist, has been credited the creation and popularisation of the pink ribbon in 1993 as symbol for breast cancer awareness. She founded the Breats Cancer Research Foundation.
The color chosen for the pink ribbon is « pink 150 » picked by Estée Lauder companies. Pink represents femininity, joy and healthiness.